Awning Fabric Replacement Services to Keep Your Awning Beautiful
The fabric is an integral part of what keeps your awning functional and beautiful. While awning fabrics are designed to last for many seasons, eventually, the fabric may need to be replaced. At Awning Pros, Inc., we offer awning fabric replacement to not only keep your awning performing as it should, but to keep it looking good as new.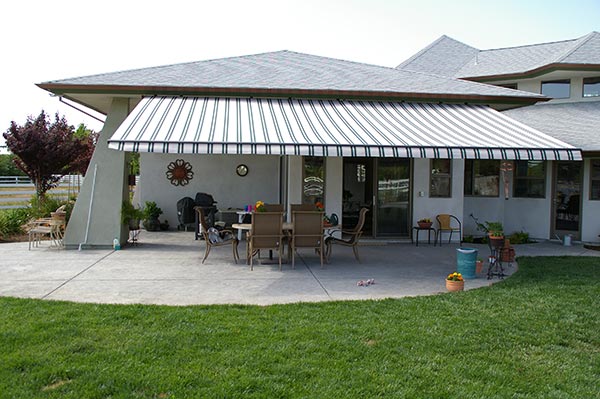 Since 2003, Awning Pros, Inc. has been serving clients from San Francisco's East Bay through Sacramento into Reno, NV, plus points north and south. From our industry expertise to our American-made products, you can count on Awning Pros, Inc.' professional and courteous team to provide the awning fabric replacement solutions you need to keep your property protected and gorgeous.
When Is It Time to Replace Awning Fabric?
It's not always easy to know when your awning's fabric needs to be replaced. The fabric on your awning may last for many years. However, you may consider replacing your fabric if:
The fabric has holes or tears.
Your awning's fabric is growing mold or mildew.
Sunlight has faded the original color(s).
You're redecorating and want a change of color.
Awning Pros, Inc. will evaluate your awning fabric to determine if you really need a replacement. Our team will make an honest recommendation based on our findings and can recommend a cost-effective replacement if needed. Today's acrylic fabrics are easy to replace and we offer a wide variety of styles and colors from Sunesta, Sunbrella, Sattler and Tempotest.
Let Us Give You a Free Estimate
Are you noticing signs that your awning fabric isn't quite as vibrant or effective as it once was? Let the professionals at Awning Pros, Inc. evaluate your awning during a free consultation. Call us today at (916) 220-3437 or submit our contact form to reach our team!