Services to Keep Your Outdoor Living Spaces Protected & Pristine
Awning Pros, Inc. is here to support your goals for your outdoor living space with our services. Since 2003, we've assisted clients in San Francisco's East Bay area through Sacramento and east to Reno, NV, plus points north and south. Our services can help to keep your outdoor living spaces properly maintained and allow you to enjoy nature with protection from the sun, wind and rain!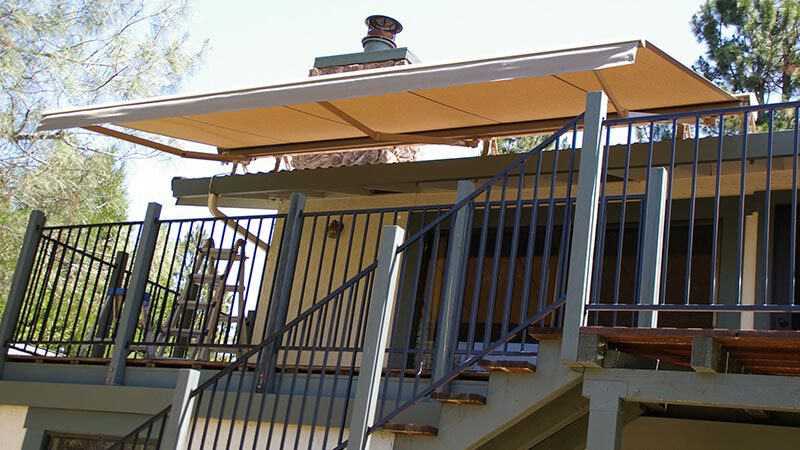 Awning Installation by Trained Professionals
Your awning installation by Awning Pros, Inc. will be completed exclusively by our trained professionals. Our team has been named a Sunesta Dealer of the Year five times, meaning we've upheld high standards for excellence and professionalism for years.
When you work with Awning Pros, Inc., you can expect an efficient installation by a team that's dedicated to providing you with beautiful shading solutions for your outdoor living areas. Should there ever be a problem with your new awning, Awning Pros, Inc. will be here to correct the problem and provide the personalized support you need.
Awning Repair to Keep Your Awning Good as New
While Sunesta® awnings are virtually maintenance-free, awnings may need occasional repairs to continue functioning optimally. Our awning repair services keep your awning in its best shape, whether you need minor maintenance or a more involved repair. Let us help you maximize your investment so you can continue to enjoy your awning for years to come!
Fabric Replacement to Elevate the Look of Your Patio or Deck
When it's time to replace the fabric on your awning or if you'd like a change of color, Awning Pros, Inc. provides fabric replacement services to ensure your awning stays beautiful.Our fabric options from Sunesta come in a variety of different colors so you can choose the perfect hue for your home. We can also make our professional recommendation for a color if you'd like.
Find Out More About Our Services!
Schedule a complimentary estimate to find out more about the services offered by Awning Pros, Inc.. We proudly assist homeowners, landscape architects and designers. Call us at (916) 220-3437, or fill out our online contact form to reach us.