Expert Awning Installation Services From Awning Pros, Inc.
Awning Pros, Inc. provides expert awning installation services from trusted professionals in the industry. As an authorized dealer of Sunesta® products, our team can professionally install your awning to give you a comfortable, safe way to enjoy your outdoor space.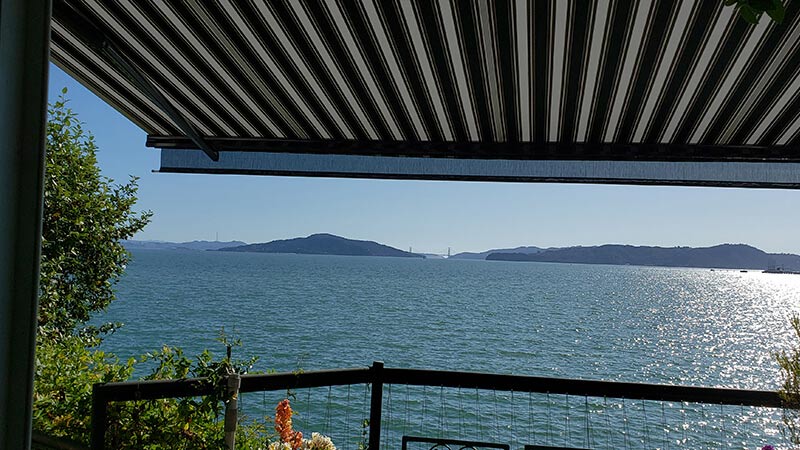 Awning solutions can be installed over:
Awning solutions provide:
Protection from UV rays
Lower temperatures
More shade
Protection from rain
When you make the decision to install an awning, count on the team at Awning Pros, Inc. to expertly install your new addition!
Why Have a Professional Install Your Awning?
Investing in a new awning can make all the difference in your home's outdoor spaces, but why should you have Awning Pros, Inc. install your awnings rather than trying to do it yourself? You'll receive:
A seamless installation. We have the expertise you need for a smooth installation process. We have extensive experience with Sunesta's products and have been an authorized installer since 2003.
Awning Pros is a licensed contractor. Your installer is a trained awing installation specialist, not a handyman. We understand what types of hardware to use for your specific situation.
Proper operation. Awning Pros, Inc. properly mounts your retractable awnings to guarantee safety and efficiency during operation.
Complete clean-up. Of course, our team cleans up every bit of our mess from your property immediately following the installation. All you have to do when we leave is enjoy your new awnings!
When you work with Awning Pros, Inc., you can expect that a professional, courteous crew will install your awnings and leave your home exactly as we found it. There's a reason we're rated A+ by the Better Business Bureau!
Get a Free Estimate for a New Awning
If you're considering new awnings for your home and looking for professional awning installation, look no further than the experienced team at Awning Pros, Inc.. Get a complimentary estimate by calling us at (916) 220-3437, or you can fill out our contact form to get in touch!