Get Sun or Shade on Demand With Retractable Fabric Awnings
Enjoy the sun or shade when it's convenient for you with retractable fabric awnings. These practical additions to your home block the sun's rays when you need shade, then retract to allow full sun at the touch of a button. Our team at Awning Pros is proud to install Sunesta® retractable awnings, available in your choice of hundreds of fabric options, several frame color choices and, of course, custom sizing to perfectly fit your space!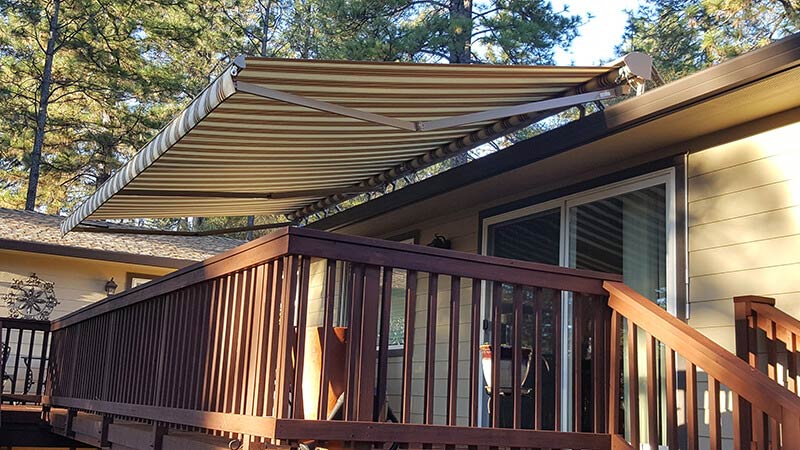 Maximize Your Shade With Our Expertise
Since 2003, Awning Pros has helped customers make the best choice when it comes to improving their outdoor living spaces. We can educate you about where the sun and shade meet each other and take the sun's direction into account when considering awning potential for your space.
Acrylic fabric awnings used by Sunesta are warrantied for 10 years by the manufacturer against fading, rot, and mildew. Awning Pros will teach you how to clean and protect your investment to extend the life of your awning up to 20 years.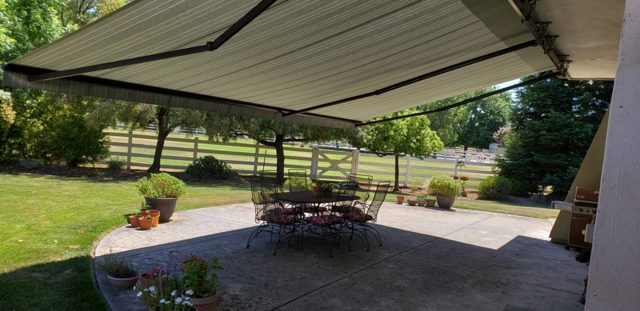 THE SUNESTA MODEL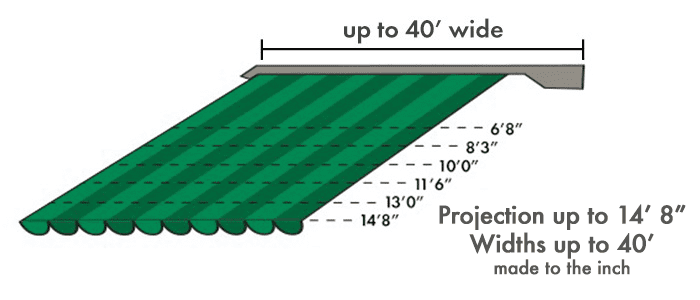 The Sunesta Model is our flagship retractable awning and it is the heavist duty awning built in the industry today. It's unprecedented size options allow for widths of up to 40' and a maximum projection of 14'8" with no support legs on the front making the Sunesta model the highest regarded residential industry in the country. The Sunesta model can be custom made to the inch and also has a variety of custom feature upgrades to fit your specific needs. Made right here in the U.S.A., the Sunesta is built to last a lifetime and is backed by the best warranty in the business. The Sunesta model is the ideal retractable awning for providing shade for large deck or patio areas and it is backed by the best warranties in the industry.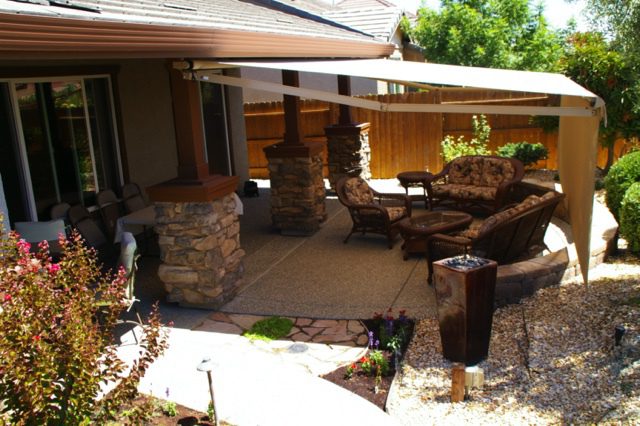 THE SUNSTYLE MODEL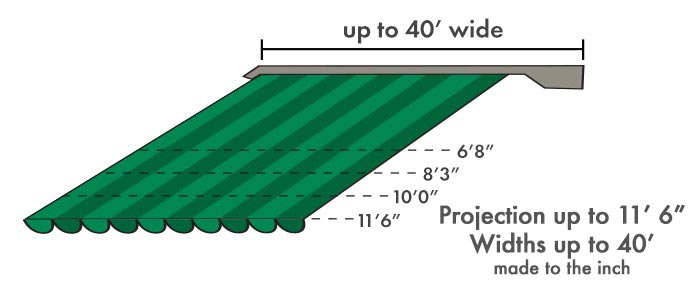 The Sunstyle Model is our most popular and versatile awning. The Sunstyle also offers complete customization and is available in widths of up to 40' and a maximum projection of 11'6". It's frame and arms are designed to stand up to the elements as well. It's sleek design allows it to fit into areas where there may be restrictions due to patio doors or windows. As with all of our models, if you are concerned about height issues the Sunstyle can be customized to easily be mounted onto the roof by our trained professional installers. The Sunstyle, like the Sunesta Model can also be upgraded with a 5′, vertical drop screen, that can be manually cranked or motorized. This option is extremely important for south or west facing areas. They make the difference of having shade or not having shade. This awning is absolutely stunning when it is mounted on the home!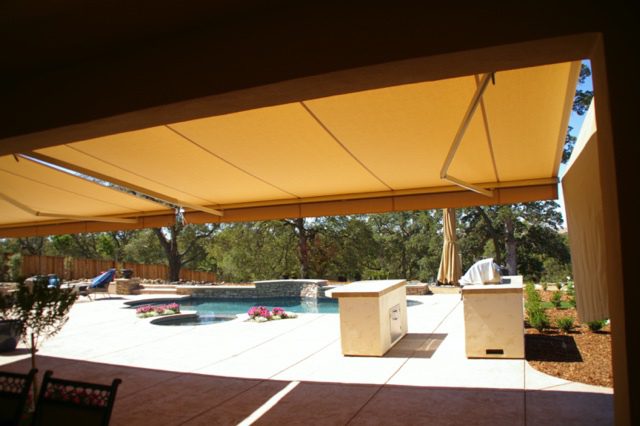 THE SUNLIGHT MODEL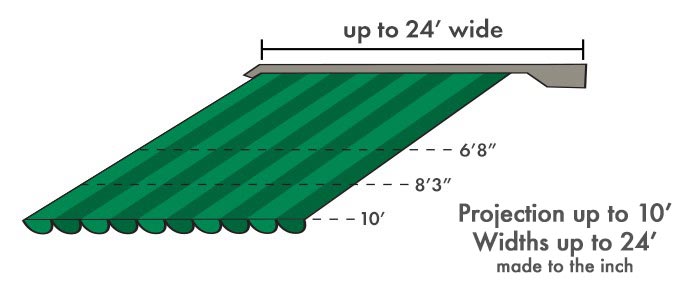 The Sunlight Model is designed for homeowners that are looking to provide shade for a smaller area. The Sunlight is available in widths up to 24' and a maximum projection of 10'. The Sunlight is a perfect option if you are looking for a more economical awning but still have some customizable options. The Sunlight also has one of the best warranties in the industry and and can be custom made to the inch to fit your needs. All of our awnings are installed by professionally trained employees and our teams will train you on how to operate and care for your awning.
Why Consider Retractable Awnings?
Retractable awnings provide benefits that stationary awnings can't. With a retractable awning, you can:
Keep the views you love and enjoy the sun and shade when it's convenient for you.
Protect your outdoor furniture from fading, discoloration, and

damaging UV rays

.
Reduce direct sunlight hitting your home and improve indoor energy efficiency.
Sunesta fabric awnings also come with industry-leading manufacturer warranties, including a lifetime warranty on the frame, 10 years on the fabric and five years on the motor. Should a problem ever arise with your retractable awning, you can trust that our team at Awning Pros will handle the issue to your satisfaction.
Schedule a Free Estimate Today
Considering retractable fabric awnings for your outdoor living areas? Let Awning Pros provide a free estimate for your next project. Call us at (916) 220-3437 or fill out our contact form to reach us, and we'll be in touch as soon as possible!