Customize Your Patio & Deck Shading Solutions With the Right Accessories
Enjoy your outdoor space to the fullest with patio cover accessories installed by Awning Pros, Inc.. We feature products from Sunesta® to complete your patio and deck shading solutions, including lighting, side shades and covers for your Sunesta shading products during the off-season.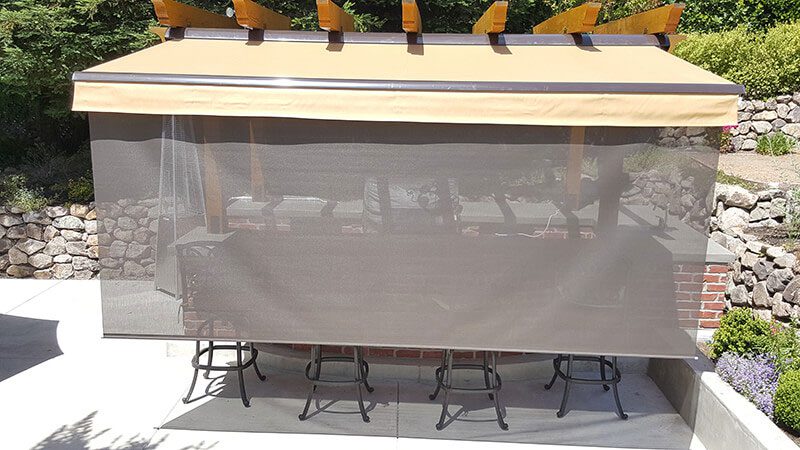 The professionals at Awning Pros, Inc. are committed to providing you with the accessories you need to enhance your outdoor space for a relaxing, enjoyable and protected area you'll love for many years to come.
Sunesta® Patio Cover Accessories
What does your ideal patio look like? Does it provide lighting for entertaining after the sun goes down? Does it help keep out the sun's rays at any angle? At Awning Pros, Inc., we provide the following patio cover accessories from Sunesta to help you complete your perfect patio or deck shading experience:
LED awning lights. Create the perfect lighting for your Sunesta patio cover so you can enjoy your space even after the sun has set. For relaxing or entertaining, we can help you customize the ideal lighting solution for your patio or deck!
The Shadeside. This sun and privacy shade helps to keep out horizontal rays and gives you added privacy for your outdoor space. Securely mounted and easy to use, the Shadeside is an excellent addition to virtually any patio or deck.
The Sunboot. A protective awning cover, the Sunboot protects your retracted patio or deck cover during the winter season. Available in your choice of color and designed to fit all of Sunesta's retractable awning styles.
During your free consultation, we can educate you about Sunesta's patio cover accessory options so you can make your best choice for your outdoor living areas.
Let Us Design Your Perfect Shading Product!
Get in touch with the experienced professionals at Awning Pros, Inc. today to learn more about Sunesta's accessory products and patio and deck shading solutions. Call us to schedule your free consultation at (916) 220-3437. You can also complete our contact form online and we'll be in touch with you shortly!