With the right accessories and features, your patio can become an ideal space to entertain guests. For example, you can add drop screens for some extra shade and privacy, invest in comfortable outdoor furniture, add an outdoor kitchen and more. In today's article, Awning Pros gives tips to help you prepare your patio for guests.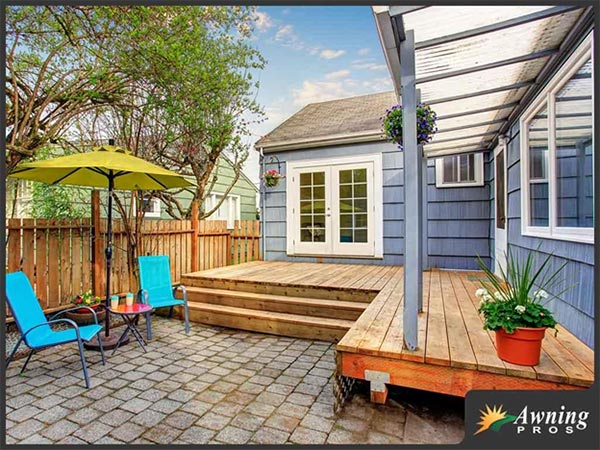 Shade
If you're planning on entertaining your guests for an extended period of time, then you need to provide them with shelter from the heat. One option is to install a permanent shading structure on your patio such as a cantilevered overhang. You can then complement this overhang with drop screens and install fans and misters to make your patio even more comfortable.
Good Lighting
Good lighting has an incredible effect on the ambiance of a space. The right kind of lighting will make your patio feel welcoming and vibrant. The lighting will also allow you to entertain your guests even after the sun goes down. Proper lighting also makes your patio safer for entertaining.
Outdoor Kitchen Appliances
A visually appealing, functional grill is a perfect addition to any patio. If you plan on frequently entertaining guests, then you should also consider installing other specialized appliances like side burners for boiling seafood, an ice maker, a refrigerator and a sink. Your goal is to avoid trips indoors so you can spend more time with your guests on your beautiful patio.
Awning Pros can help you take your patio to the next level. We offer awnings with retractable roofs, patio covers, permanent patio shading structures and more. We've helped local homeowners since 2003, and we are known for our great customer service and our beautiful, long-lasting awnings. We have an A+ rating with the Better Business Bureau, and we back our products with great warranties. Call us at (916) 220-3437 to learn more about our services and products or to schedule an appointment.