Enjoy Your Home to the Fullest With Door and Window Security Screens
Enjoying fresh air, views and the sounds of nature are all benefits of having an outdoor living area. Of course, you also want to be able to enjoy your space to the fullest without worrying about intruders or bugs.
At Awning Pros, Inc., our security screen doors and windows do more than keep out pests — our modern security screens are crafted from stainless steel and feature a 3 point locking deadbolt system that can be locked from the inside with a flick or the outside with a key, giving you convenient access coming or going. Custom-made to securely fit your home, our security screens give you the ultimate peace of mind so you can relax without worry.
Designed for Your Lifestyle
With our security screen doors and windows, you can enjoy nature without interference from insects or wind debris, all while knowing your home is securely protected against intruders. We can help you design screen options in virtually any size for:
Windows
Sliding Glass Doors
French Doors
Swing Doors
Pet Doors
Ideal for use with Whole House Fans
Awning Pros Security Screens
Are not easily cut or broken
Are not able to be lifted out
Can be locked from inside or outside
Meet Fire Department regulations with easy-to-operate 'Quick Release' mechanisms in case of emergency.
Our custom-made door and window security screens are made to deter intruders. They are strong, beautiful and made to fit your lifestyle!
Work With the Professionals at Awning Pros, Inc.
Say goodbye to ugly burglar bars and instead enjoy modern, secure screens for your doors and windows. At Awning Pros, Inc., we've been helping homeowners just like you to secure their homes while enjoying the outdoors. Call us to schedule your free estimate today at (877) 446-0984, or complete our online contact form to reach our team!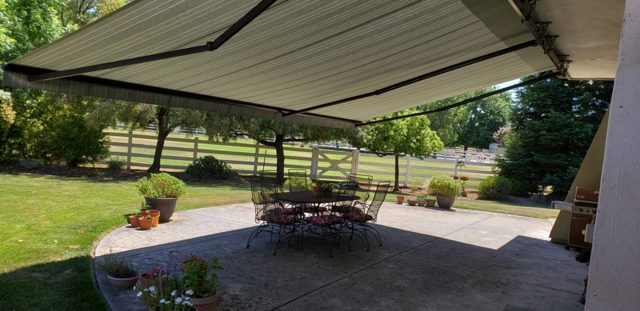 THE SUNESTA MODEL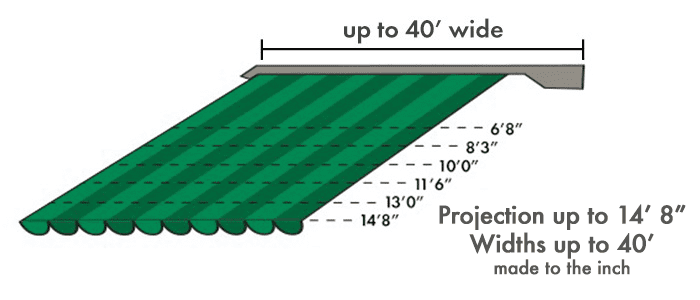 The Sunesta Model is our flagship retractable awning and it is the heavist duty awning built in the industry today. It's unprecedented size options allow for widths of up to 40' and a maximum projection of 14'8" with no support legs on the front making the Sunesta model the highest regarded residential industry in the country. The Sunesta model can be custom made to the inch and also has a variety of custom feature upgrades to fit your specific needs. Made right here in the U.S.A., the Sunesta is built to last a lifetime and is backed by the best warranty in the business. The Sunesta model is the ideal retractable awning for providing shade for large deck or patio areas and it is backed by the best warranties in the industry.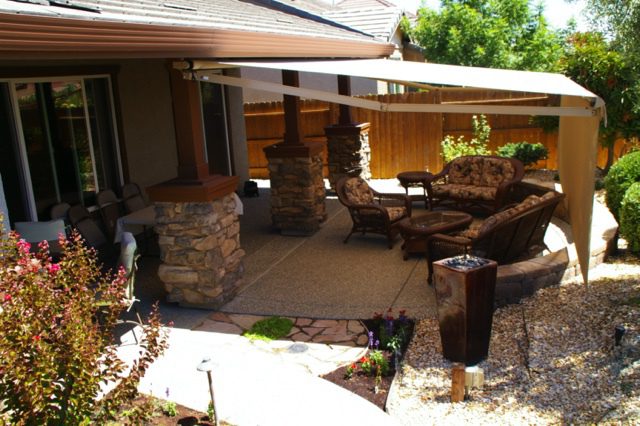 THE SUNSTYLE MODEL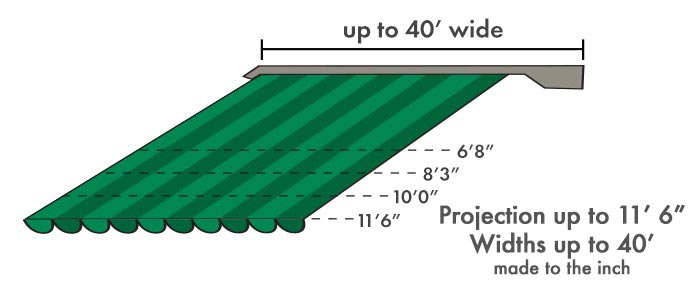 The Sunstyle Model is our most popular and versatile awning. The Sunstyle also offers complete customization and is available in widths of up to 40' and a maximum projection of 11'6". It's frame and arms are designed to stand up to the elements as well. It's sleek design allows it to fit into areas where there may be restrictions due to patio doors or windows. As with all of our models, if you are concerned about height issues the Sunstyle can be customized to easily be mounted onto the roof by our trained professional installers. The Sunstyle, like the Sunesta Model can also be upgraded with a Smartcase for year round fabric protection from the sun and rain. This awning is absolutely stunning when it is mounted on the home!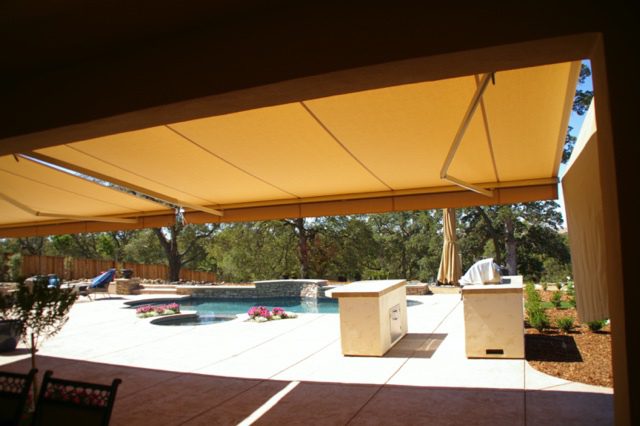 THE SUNLIGHT MODEL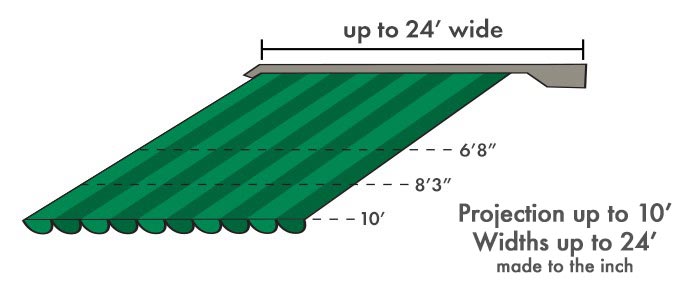 The Sunlight Model is designed for homeowners that are looking to provide shade for a smaller area. The Sunlight is available in widths up to 24' and a maximum projection of 10'. The Sunlight is a perfect option if you are looking for a more economical awning but still have some customizable options. The Sunlight also has one of the best warranties in the industry and and can be custom made to the inch to fit your needs. All of our awnings are installed by professionally trained employees and our teams will train you on how to operate and care for your awning.