Get the Perfect Door & Window Awnings for Your Home
If you've ever been bothered by blinding sunlight coming in through windows or experienced the frustration of furniture fading due to the sun's rays, it's time to consider window and door awnings for your home. These products create shade over your home's most exposed points, allowing you to better control indoor comfort.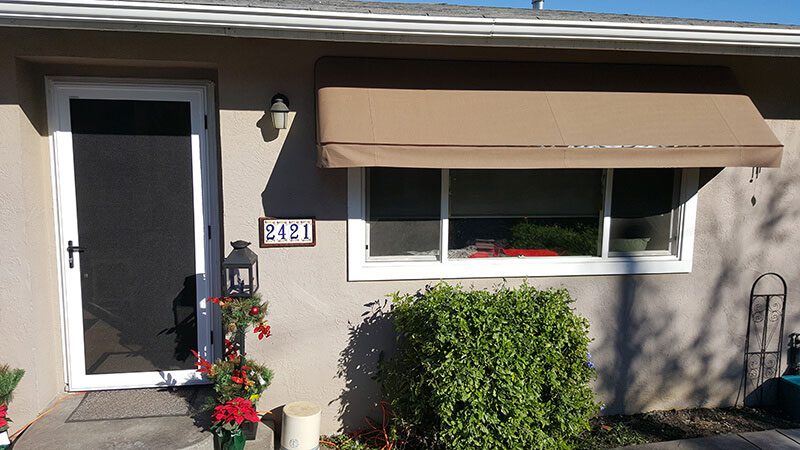 At Awning Pros, Inc., we're proud to offer American-made door and window awnings from Sunesta. Choose from the Sunbrero or the Sundrop in your choice of frame and fabric color. We've been a Sunesta dealer since 2003, and our experience means we can help you make the best choice for your home's awnings.
Benefits of Window & Door Awnings
Awnings for your windows and doors give you the ability to:
Improve energy efficiency. Awnings block sunlight from entering your home, making it easier to maintain a comfortable indoor space and helping to lower your energy bills.
Enhance your home's style. Awnings create unique visual appeal that can't be replicated. Choose from 134 different fabric options to truly customize and enhance the look of your home.
Get protection from the elements. Window and door awnings keep rain off your windows and doors, giving them added protection and allowing you the option of ventilation no matter the weather.
Features of Sunesta® Products
Designed with Sunesta's Smart Mount technology to last even in severe weather conditions, our window awnings and door awnings are constructed with aluminum frames and rot-resistant signature synthetic fabric to ensure your investment looks good as new for years to come. Of course, all of Sunesta's products also come with industry-leading manufacturer warranties for your peace of mind.
Find Out More During a Consultation!
Schedule a complimentary consultation with Awning Pros, Inc.. Contact us today by calling (916) 220-3437, or you can fill out our online contact form to reach us!