Enjoy Your Outdoor Living Areas More With UV-Blocking Sun Screens
The professionals at Awning Pros, Inc. are proud to feature ultraviolet (UV) blocking sun screens from Sunesta®. These solar screens provide a customized level of shade and protection for your deck, patio or porch. Available in a wide range of colors to suit your home, these screens provide protection from the sun's rays and allow you to get more use out of your outdoor areas.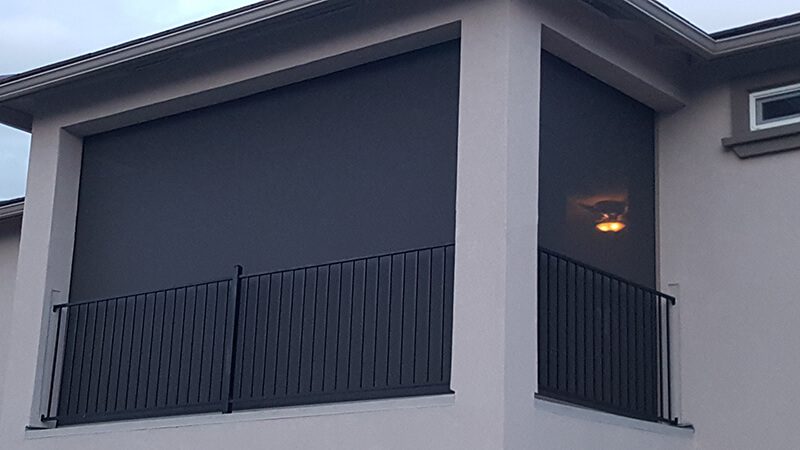 Since 2003, Awning Pros, Inc. has been a registered Sunesta dealer and has worked closely with clients to identify the best shading products for their home. We can educate you on where UV-blocking sun screens will have the most impact, based on your property's location and sun exposure.
Features of Sunesta® Solar Screens
Sun screens are custom-made to fit your home and can be suitable for any outdoor area. They help block the sun's rays when it is low in the sky, providing UV protection for you and your family while still allowing you to enjoy fresh air and views.
Sunesta's UV-blocking sun screens also:
Keep out insects.
Retract to open completely.
Provide privacy.
Keep out wind, light rain and cold air.
Resist mold and mildew growth.
You can truly customize your solar screens based on what you want for your home. Your screen will also come with a SmartCode™, which is a number specific to your screen. With this number, we can identify specific information about your sun screen should you ever need support for your product.
Find Out More About Your Options With an Estimate
Do you have an outdoor living area you'd love to enjoy more throughout the year? Solar screens make it possible to block the sun's harmful rays while letting you enjoy everything you love about your outdoor space. Call Awning Pros, Inc. today at (916) 220-3437 to find out more about your options for UV-blocking sun screens with a free estimate. You can also fill out our online contact form!