Installing awnings offers your home many benefits that range from the practical to the aesthetic. A distinctive design element, awnings can improve your home's curb appeal and make it stand out for all the right reasons. In today's article, Awning Pros, the top choice for beautiful fabric awnings in our area, shares three reasons why you should consider adding awnings.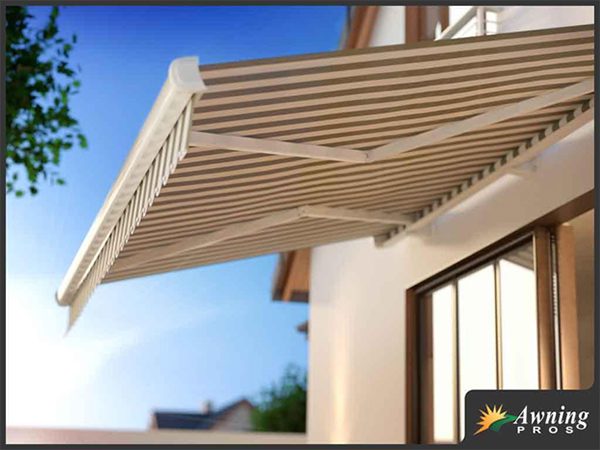 Improved Energy Efficiency and UV Protection
Ultraviolet (UV) rays can damage your furniture, artwork and rugs by causing the colors to fade. UV damage is subtle and gradual, so you may not notice it until it's too late. Window awnings can protect your interior from UV damage by preventing the sun from shining directly into your home. In addition, awnings can also improve your home's energy efficiency and make your interior more comfortable by preventing solar heat from entering your home.
Boosted Curb Appeal
Adding window awnings to your home's exterior can also enhance the architecture of your home and give it more curb appeal. Awnings can make your home look much more inviting and charming. We offer a wide array of awning materials, colors and styles so you can easily find a design that fits your home. We've been in business for over a decade now and we'll use our knowledge and experience to recommend the best looking awnings for your home.
Enhanced Outdoor Living Space
We can also install retractable awnings to your exterior that will allow you to expand and enhance your home's outdoor living area. Our awnings will provide you with shade when you need it and sun when you want it, so you can use your porch or patio much more frequently. You'll be able to use your outdoor living space to entertain your guests and spend time with your family in comfort.
Our window and door awnings can greatly enhance your home's appearance and add a new level of comfort. Awning Pros has been in business since 2003, and our extensive experience allows us to offer our customers the best possible products for their homes. We can recommend certain fabrics and colors based on your home's specific design. We're also known for our excellent customer service which is reflected in our A+ rating with the Better Business Bureau. Call us at (916) 220-3437 to learn more about our services and products or to schedule an appointment.